The convention takes place at Hove Park School & Sixth Form (Nevill campus), Nevill Road, Hove, BN3 7BN.
Hove Park School has two campuses; we will be at the Nevill Road campus. Google Maps sometimes advises entering from the Old Shoreham Road – please ignore this and enter by the gates on Nevill Road.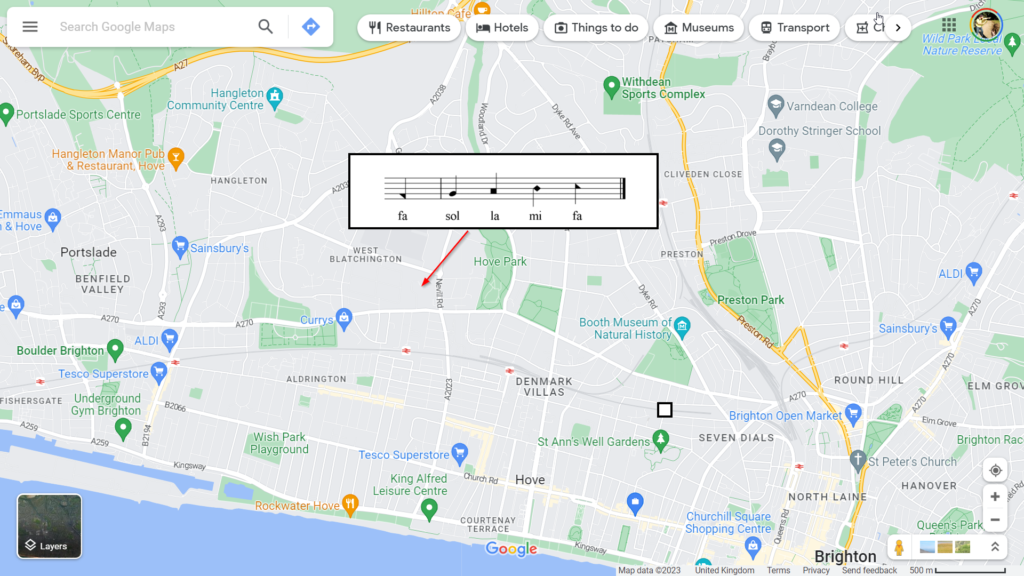 Driving Directions
Driving-wise, the hall has good access from the A27. The A270 also passes within 100 yards of the school. There is plenty of onsite parking on the tennis courts on the left as you enter.
Public Transport Links
By bus:
5, 5A and 5B buses stop a few minutes' walk away from the school (nearest stop: Hove Park Tavern).
By train:
The hall is about a 15-minute walk from Hove Station (on the Brighton, London Victoria and Southampton/Portsmouth lines) and a 10-minute walk from the suburban station of Aldrington. Both are just a few minutes' train journey from Brighton Station.
Airports:
Brighton is a half-hour train ride away from London Gatwick Airport. It's also on the direct train route from Southampton Airport. London Gatwick is the best served of the two for regular international flights.
Accessibility information:
Hove Park School & Sixth Form (Nevill Road campus)
The school has step-free access via a ramp, one wheelchair accessible toilet and parking spaces close to the door. Car park spaces are to the left as you enter, on the tennis courts; there is also a disabled parking bay to the right of the hall. The arranging committee encourages everybody to lead who would like to. Please indicate on your registration card or let our welcome team know if there's anything we can do to make leading or singing easier, e.g. providing a chair.
Social
The Ancient Mariner pub has step-free access with a small bump at the threshold and a toilet accessible for wheelchair users. Access to the terrace is also step-free with a slightly larger frame at the threshold. We can move tables and chairs to ensure comfortable accessibility.
Do get in contact if you'd like more information or if there's anything we can do to help with access.